Corona measures in the Motherhouse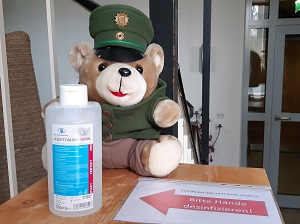 Implementation of the Bavarian Infection Protection Measures Ordinance at the Motherhouse.
Overnight guests show their vaccination certificate and bring their current rapid test (maximum 24 hours old). Those who have not been vaccinated test themselves daily.
For all visitors to our sisters in the Motherhouse, please consult the gate in advance.
Participation in choir prayers and services in the house chapel is possible for private guests after registration with seat allocation.