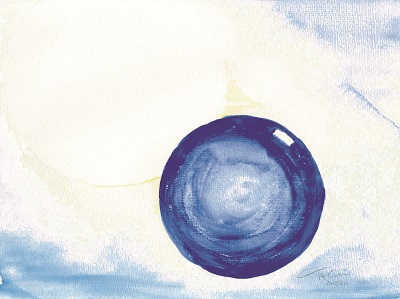 The Feast
In 1950, Pope Pius XII defined the Assumption of Mary to be a dogma of faith and confirmed for many what they and countless others before them had believed. For me as an Anglican (with Roman Catholic roots), who celebrate the feast of the Holy Virgin but not her assumption as a feast, it is kind of walking a tightrope reflecting without treading on anyone's toes within these two denominations. I apologise in advance should this happen regardless but assure you that this has never been my intention.
The Bible does not give an account of Mary's Assumption into heaven. Nevertheless, since Mary is closely associated with all the mysteries of Jesus' life, many believe in Mary's share in His glorification. So close was she to Jesus on earth, she must be with him body and soul in heaven.
Meaning of the celebration
Mary's Assumption is the preview of God's promise of salvation to the Faithful. It asserts that the souls of those who will be saved shall one day, after the end of the world, be reunited with their bodies and live forever with God, just as Mary is in Heaven now with both her body and soul.
It was Mary who first shared in the fruit of the Risen Jesus. She was assumed into Heaven even before the end of the world since she was the most united with Our Lord in His life, Passion, Death and Resurrection.
Mary's feasts are moments of celebration and joy. For many, life is often anything but easy. All the followers of Jesus at one time or another meet the Cross and at times we can obedience to Christ's law and teaching difficult. The feasts of Mary are a holiday, when we can lift up our hearts; they are a time of repose when we can contemplate her beauty; they are a time of consolation when we look to the reward that Mary enjoys and that we hope for ourselves. As such we can celebrate the feast and feel restored.
Each evening the Church prays Mary's Magnificat. Through reflecting on the Assumption we can pray her Magnificat (Luke 1:46–55) with new meaning.
Just imagine the joy Mary must have felt when she realises God's love for her. This light and happiness carried Mary through all of her sorrows. She never fails to be a perfect example of how to bring love and joy into the darkest places. In our struggles, we, like Mary, can find the light of Christ in order to persevere.
Mary understood what it meant to do the will of God. We are called to imitate Mary as we try to spread God's message and carry His love to all. In Revelations, Mary is described, "clothed with the sun." This is a beautiful illustration of how we must imitate Christ in the world. As the sun radiates warmth to the earth, we too must bring the warmth of Christ's love to the Lord's creation. Although Mary experienced many sorrows throughout her life, she still brings joy to us. Mary wants nothing more for God's creation than for us to be united with her son. Mary is the perfect messenger who carries the Good News to us. She, like her son, constantly entrusts us to spread this news to the ends of the earth. Just as Mary radiated her son's light and love, we are each called to emulate her and bring that joy into the world and shine with the fire of Christ's love.
In the symbolism of the early and medieval Church, Christ has always been likened to the sun and Mary to the moon. The moon has no light of its own, only what it receives from the sun. Christ's divinity can be seen in the overpowering light of the Transfiguration. In the Assumption we contemplate the gentle light of the moon and look forward to the completion of glory in all others and ourselves.
I would like to finish with a prayer by Richard John Neuhaus:
Almighty and gracious God, Father of our Lord and Saviour Jesus Christ who was in the fullness of time born of the Blessed Virgin Mary, from whom he received our human nature by which, through his suffering, death, and glorious resurrection, he won our salvation, accept, we beseech you, our giving thanks for the witness of Mary's faith and the courage of her obedience.
Grant to us, we pray, the faithfulness to stand with her by the cross of your Son in his redemptive suffering and the suffering of your pilgrim Church on earth. By the gift of your Spirit, increase within us a lively sense of our communion in your Son with the saints on earth and the saints in heaven. May she who is the first disciple be for us a model of faith's response to your will in all things; may her "Let it be with me according to your word" be our constant prayer; may her "Do whatever he tells you" elicit from us a more perfect surrender of obedience to her Lord and ours.
Continue to lead us, we pray, into a more manifest unity of faith and life so that the world may believe and those whom you have chosen may, with the Blessed Virgin Mary and all the saints, rejoice forever in your glory. This we ask in the name of Jesus Christ, who lives and reigns with you and the Holy Spirit, one God forever and forever.
Amen.
Elisabeth Ring
Weggemeinschaft
(with inspirations from www.franciscanmedia.org/solemnity-of-the-assumption-of-mary/; www.stmarysdominican.org/2018/08/feast-of-the-assumption-of-mary-student-reflection/; www.carmelites.ie/assumption.html; www.psephizo.com/biblical-studies/do-anglicans-celebrate-the-assumption-of-mary/)
Picture: Sr. Katharina Horn; from the cycle: Die Geheimnisse des glorreichen Rosenkranzes, Maria Himmelfahrt; published under the title "Geheimnisvoll - Bildmeditationen zum Rosenkranz" in the Don Bosco Verlag, München 2004, ISBN 3-7698-1457-6