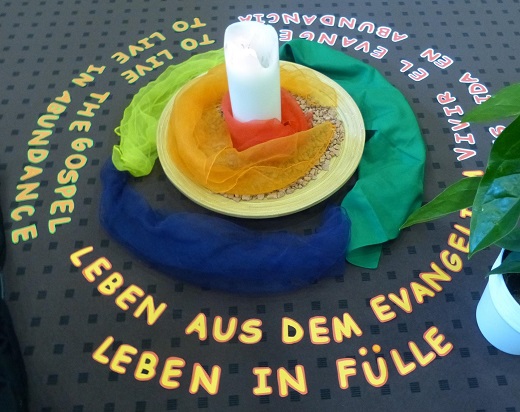 ...that was (finally) possible again. Lively days lie behind us. Sisters from Germany, Peru and India met in the so-called intermediate chapter. A report about it can be found here.
We are happy that the Corona situation allows us to welcome guests again, at least to a small extent. You can find the latest information here. Nevertheless, we ask you to keep checking back at short notice to see if there is any change.
And inspiration for a colourful life in abundance you will find here.
Your Franciscan Sisters of Vierzehnheiligen
News from the Congregación