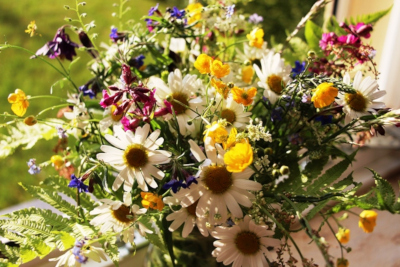 In fact, the first thought when hearing or reading the word mother is usually about the "real mothers", the women who have given birth. I think of my mother, see myself as a mother, perhaps I still think of Mary, the Mother of God.
Does motherhood really need the circumstance of a birth? What makes mothers in particular special? Is Mother's Day about valuing motherhood, strengthening the role of women in society, or promoting the florists' trade? Can I really see the church as "Mother Church"?
Each of us will find very personal answers to these questions, which we will draw from our biography, from our experience of society and the Church.
I also see motherliness in the kiss of St. Francis to the leper, in the look of Pope Francis when he looks at people, blesses or consoles them - is at eye level with the needy. I see motherliness in the care of a religious woman in the soup kitchen, as a spiritual companion, as an educator.
For me, motherliness means
to give time when I go with the dying,
Giving security,
Giving confidence,
to be vulnerable,
to give more than is reasonable,
to be there and learn that you can actually pronounce the word "no".
I wish a blessed Mother's Day to all men and women who do this and much more
Uta Fielitz
Weggemeinschaft