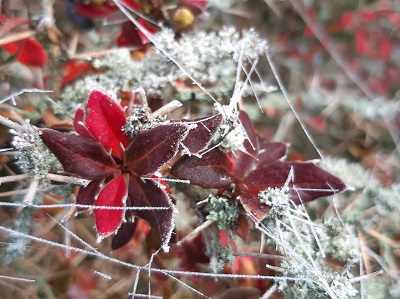 Months, weeks, days behind us the corona time: carried out in responsibility for oneself and for others, sometimes voluntarily, sometimes tired of it, in any case in many ways challenging in the course of life, in the individual encounters.
At the beginning of the Advent season, getting upset, rejecting, agreeing, moaning - what does that help? Some people feel in reflection what is essential in life. Others realise their creative abilities, spread joy or take time for lonely people or relieve families.
I am encouraged by the message of the
1st Sunday in Advent, reading year B, Mk 13,37: "Be vigilant!
Every day I want to brighten up everyday life with a spiritual way of life.
Advent means arrival, beginning of life in abundance. HIM we want to celebrate at Christmas, the birth celebration of true life. With every inhalation and exhalation I can think of the gift of life, given in love, I can look at life gratefully for 20-30 minutes and with a good heart I can exhale good breath. Breathing protection in the individual encounters helps me to stay in touch with the gift of breath in a watchful, attentive and attentive way.
A restless breath shows me the way to the hygiene of my soul. I realize: I miss the time of silence, of silence, I miss the saying yes or no, I postpone reconciliation, etc. I honestly need the sacrament of loving mercy. This purification gives the soul peace, joy and a new, supporting hope.
I gain distance from inner and outer stress, from dependencies. I see new perspectives, can let go of fixed opinions and become free for refreshing relationships.
This is how I open the window of my heart and let fresh air into all rooms during Advent.
The arrival of the life we expect in Advent 2020 needs the fulfilment of his word: "But what I say to you, I say to you all: "Be vigilant! - "in the evening, in the morning, you do not know when the Lord is coming".
I wish you a blessed Advent season 2020
Sr. Engelharda Brown