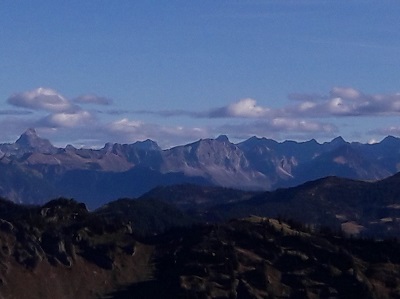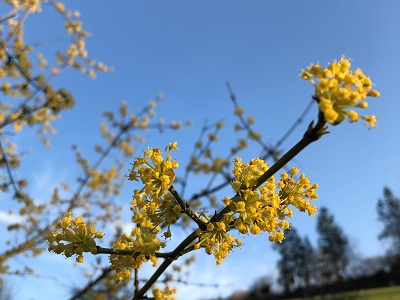 ... it was decades ago - but I will never forget that day!
I was very young then, safe in my family, engaged to Joseph. My life seemed to be settled. I was looking forward to the wedding, dreaming of my future with Joseph, of a family with many children - and I trusted YAHWE, who was guiding my life on a firm course and whose coming all our people longed for so much.
Then HE broke in. Unexpectedly, with force. Everything that had gone before wavered, my picture of the future was shattered - and I was frightened to the core. At first I wanted to flee, far away. The words I heard shook everything that was dear and familiar to me. Every word I still remember: "Hail, blessed one, the Lord is with you..." and: "Fear not... you have found favour with God" ... and then came the announcement that I was to conceive and bear a son - the Messiah! I thought I had not heard correctly and it burst out of me: "How is this going to happen? I'm not even with Joseph yet!"
And again the voice, crystal clear: "The power of the Most High will overshadow you..."
The power of the Most High ... overshadow - I only hear "overshadow," and I felt dizzy ... Joseph ... what was I to tell him? How was I to explain this? The relatives - what's in store for me? They will stone me! Desperation gripped me. "The power of the Most High will overshadow you..." What does that mean?
Then a quiet foreboding grew ... a foreboding that it was not about me now ... there was something inconceivably divinely great ... and I felt: it is about all our people! And I, I am allowed to participate! The longing of Israel finds an answer - if I say YES! And then words formed in my heart, slowly, in infinite depth: "I am ready for the Lord - let it be done as you have said."
Don't think that all fears had disappeared with that. I was miserable for a few days. I would have liked to go back on my word. Joseph ... what could I say to him? Would I lose him? Who could I talk to about it?
Then I remembered Elisabeth, my cousin - at an old age pregnant in the sixth month - also miraculous, touched by God - she will understand, with her I would be able to share unspeakable things! And off I went. Walking for days over the mountains, the fear became smaller, step by step - and it sang in my soul ...
Sr. Martina Selmaier